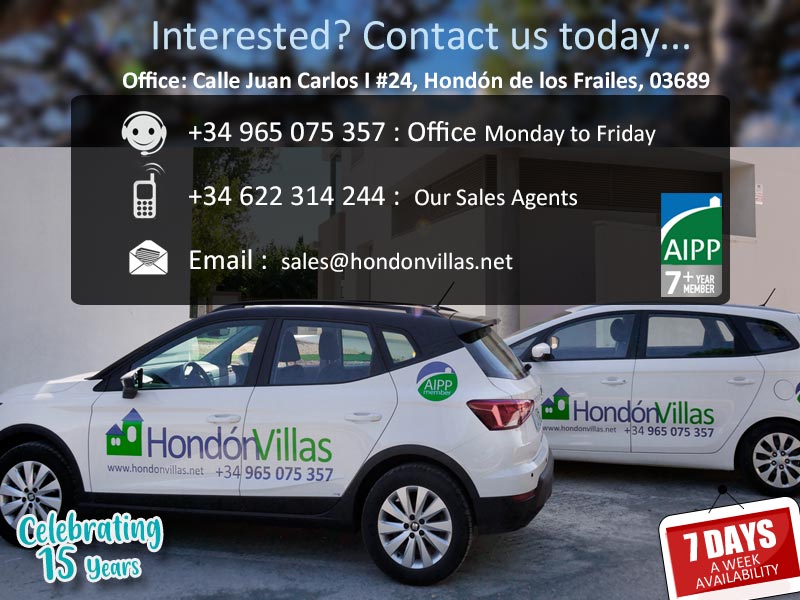 Hondon Villas are an established Estate agents with offices main central plaza of Hondon de los Frailes. With over 15 years in the Hondon Valley we have a well-established business. Making it easy to choose a local agent with extensive knowledge of the area.
Hondon Villas understand the importance of delivering a professional and attentive service when selling or letting your property. We pride ourselves on delivering the best customer service every time, leaving you with memories of a stress-free, successful sale or let.
Offering three core services, Sales, Lettings & Property Management you with be in safe hands with us. We work tirelessly to assist with your property purchase. Our staff live locally and have extensive knowledge of the area and local market consistently deliver results.
Why choose Us
Top Reviews and Reputational Ratings
An established 15+ year company.
Extensive experience in Real Estate
15+ Years in the Hondón Valley
7+ Years membership in the AIPP A
Business with local office with local staff
Over 2 Million website visitors to date
Business of the Year (voted by Expat Newspaper Readers)
As seen on "A Place in the Sun" 2015 to 2020
Consistent in Sales and Reputation
Friendly, knowledgeable staff
Hondon Villas are proud to be accepted as a member by the AIPP (Assoc' of International Property Professionals) as we have the professional experience and reputation in Real Estate.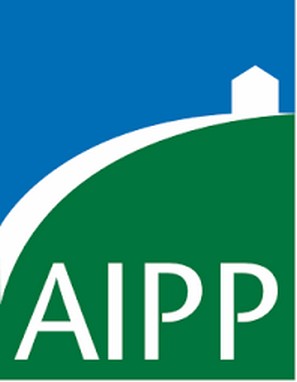 What our clients say about Us
We would like to thank you for all your efforts in selling our property over there [Hondon] in Spain enabling us to buy a property over here [UK]. We wish you well for the future of your business and your health…