We Are Local
We are a locally targeted radio station, which means that everybody that hears your advert will be able to reach you and your business easily.
Real People
Nearly all of our broadcasts are presented by local people who are in touch with their community, which is great for you because it means that you can pick up the phone and speak to your presenter who can then promote your business for you. This works because it means that if you have any daily deals, you can simply let us know and our whole broadcast area will be aware of your special offer.
Outside Broadcasts
When Big Radio do outside broadcasts we do it BIG, everybody at any live event will see and hear Big Radio which means more and more people being aware of our radio stations.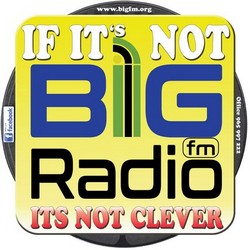 Sponsor
Sponsor all or part of a show and your presenter will talk about your business during their show, so you will get dedicated talk time where we basically "boost your businesses visibility".